Camp Hubbard, established in 1998, is a co-ed summer camp offering one week sessions to campers 4.5 to 14 years old. Camp Hubbard is a fun, active, unplugged environment that engages campers in a variety of games, activities, sports and themes. Campers love the energetic, kind staff and develop friendships throughout the summer. Hubbard provides a safe, active environment to encourage physical, social, and emotional growth for a lifetime of success.
Our campers build character and confidence through daily activities geared towards learning and fun in a positive environment. Campers connect with others, make new friends, try new things, and laugh! It is a true pleasure to produce camper smiles every day and to see campers take pride in their accomplishments!

Whatever it Takes
Everyone Is Family
Do Small Things with Great Love

Enjoy being active
Be Playground ready!

I will
Be kind and loving
Be safe
Be helpful to others
Try new things
Safety
We take safety very seriously. Understanding the importance of our care for your child while they are at camp, we focus on both the physical and emotional safety of all our campers.
We do formal training with all of our staff prior to camp where we focus on child development, communication, emergency action plans, and personal connection.
All staff are First Aid and CPR certified and go through background checks and drug tests. Anyone who is responsible for the children while swimming is Lifeguard Certified.
Our camp directors are teachers who have experience in the classroom working with children and parents. They oversee all the counselors and campers and communicate with the parents. We keep communication open and are available to help with every child in every situation.
We look forward to working together with campers and parents to make sure every camper has the best possible camp experience.
Ann Marie - CEO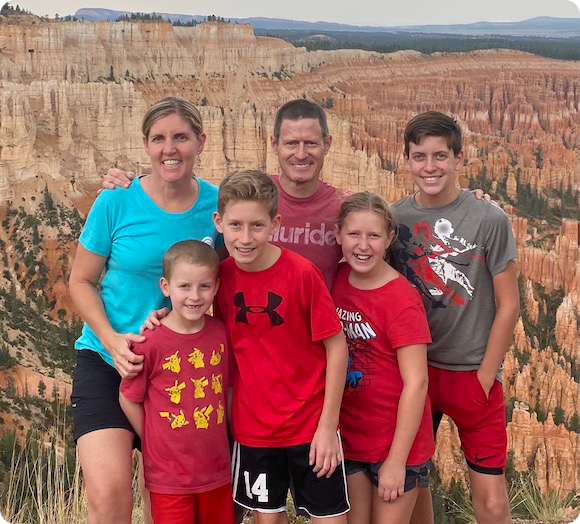 "Put your name on it", is a common phrase that you will hear from Ann Marie. She says it with pride because she has lived it for years as she works to improve and grow the Hubbard Family Swim Schools and Camp Hubbard. She has put her heart and soul into the business that her parents, Bob and Kathy Hubbard, founded in 1998. She believes that the Hubbard Camps and Swim Schools provide tremendous opportunities that impact the families in our communities.
Ann Marie understands the importance of a strong business model while believing in the reason she is in business; to better the lives of children and impact staff. Ann Marie has been director of the Sports Camps since 1996 and helped her parents start the Hubbard Family Swim School in 1998. In 2004, she joined Hubbard Family Swim School full time with her husband, Pat Sunderhaus. Ann Marie spends her summers focusing on the camps. As CEO of Hubbard Family Swim Schools, she oversees operations for the swim schools.
Susie McArdle - Executive Director
Susie has been with Hubbard since early 2019 in a variety of roles and is looking forward to spending the summer at camp! Prior to coming to HFSS, Susie spent 10 years with the nonprofit organization Boys Hope Girls Hope, managing the boy's residence and serving as a parent mentor for dozens of high school boys. Susie studied English in her undergrad at Wartburg College in Iowa and played collegiate softball and tennis. She obtained a master's degree in Non-Profit Management from Arizona State University. In her free time, she thoroughly enjoys tennis, hiking, camping, and exploring all that this state has to offer.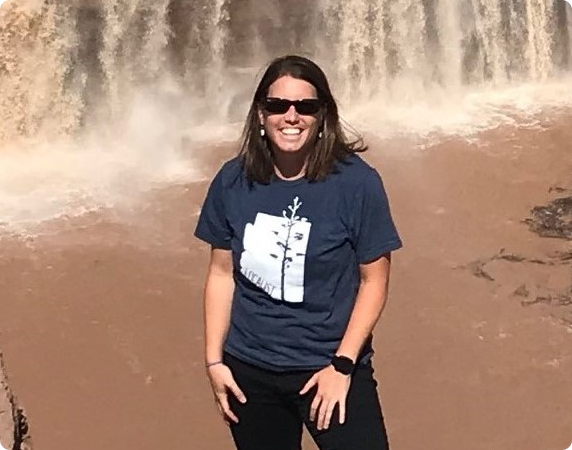 St. Bernadette Director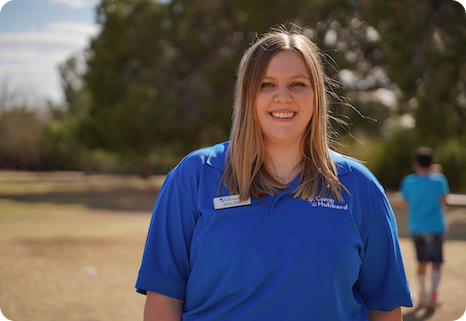 Ashlynn Holloway
Sunnyslope Director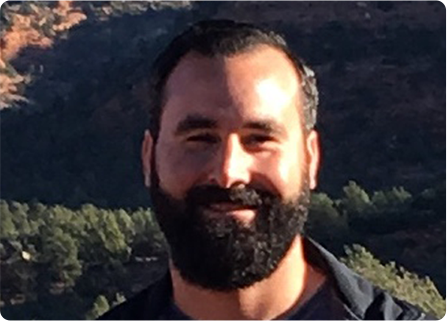 Scott Hennings
Griffith Director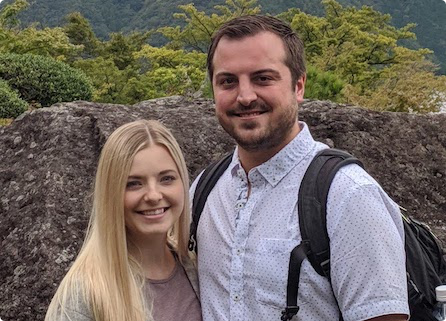 Trevor Krause
We love our staff!! We pride ourselves on selecting the best staff for the job. Our staff has amazing energy and passion for working with children. They bring fun, joy, and laughter to our days. They form bonds with the campers while supporting them and guiding them through the different activities, friendships, and emotions they may encounter throughout the summer.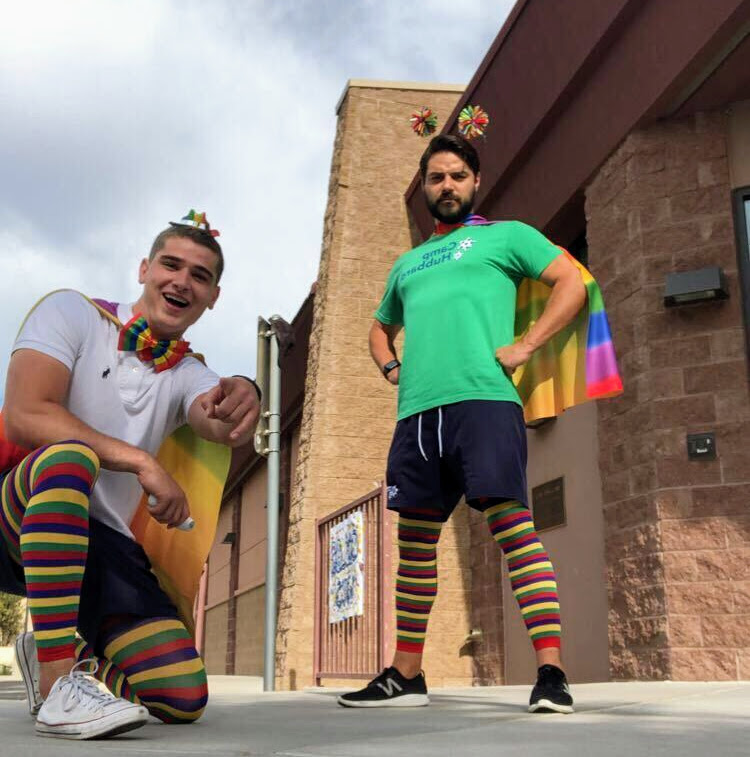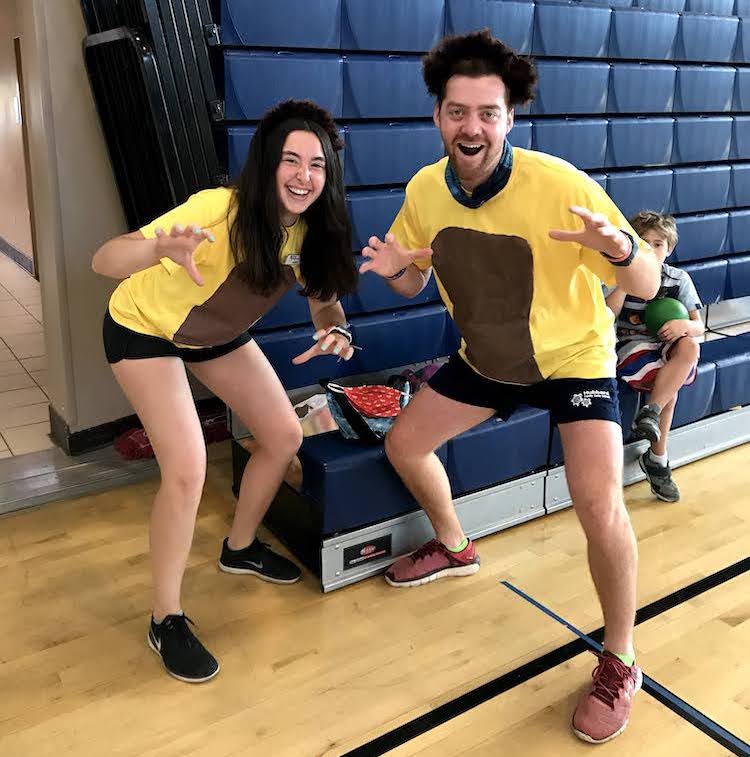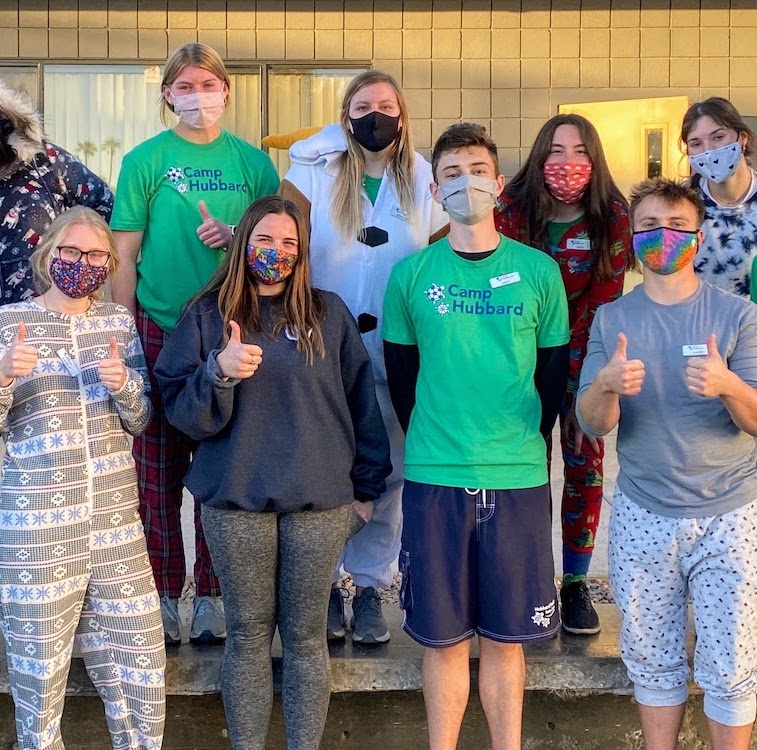 Check out this awesome article from our own Executive Director for Camp Susie McArdle: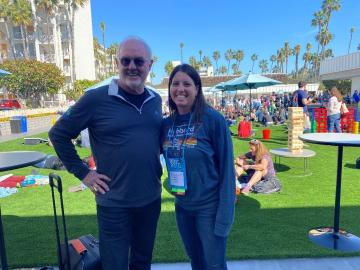 Camp was a natural part of my childhood as I was able to attend Girl Scout camp and an outdoors camp in western Kentucky. As formidable, fun, and memorable as these experiences were, I never pictured myself actually making a career out of camping later in life. After a 10-year stint in the nonprofit world, however, I found myself exactly there, helping run a sports summer day camp in Phoenix, Arizona. My first summer on the job was quite a whirlwind, filled with learning the programs, meeting all the people, making on-the-spot decisions, and just figuring out what the heck was going on.
---
Check out this awesome Testimonial
Every Friday has a theme at Hubbard Sports Camp. It was Hawaii day when we visited for this summer's My Day at Camp project.
We arrived at 8:30 am to find campers showing up in hula skirts, Hawaiian shirts, flip flops, and straw hats. As they got out of their cars, heading for the gymnasium at Tesseract School on Shea, they were greeted by name by their enthusiastic counselors.
Kids were hanging out in the gym, shooting hoops, or playing tag with the counselors. Different age groups were identified by Arizona sports team names: Diamondbacks, Sun Devils, Coyotes, Rattlers, and Cardinals.