DEAR PARENTS
Twenty years ago Camp Hubbard was founded by Bob and Kathy Hubbard. Kathy's background included 10 years as a camper in a "sleepaway" camp followed by several years as Directress at that same camp. Bob & Kathy wanted their children and their friends to experience the fun, friendships, and active play that come with a camp experience.

Having 8 children who all gravitated to different sport opportunities, they believed that summer camp was a perfect opportunity to expose kids to a variety of sports and to give them an opportunity to learn many different skills.

Ann Marie, their oldest daughter was the camp director from that very first summer.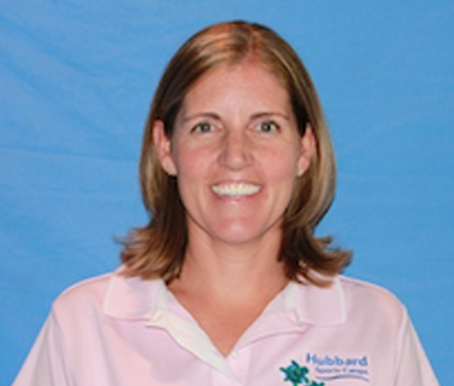 Ann Marie
As Camp Hubbard celebrates its 20th Anniversary this summer it is hard for me to believe that I have been there since the very beginning.

My excitement to work with amazing staff, campers and families every summer doesn't change. The most rewarding part is when past campers apply to work as counselors. Over and over we hear that they "want to give back to the camp that was such a wonderful part of their lives."

We want Camp Hubbard to be a place campers come to be with their summer friends and their favorite counselors. Our goal is to provide an environment in which the campers can feel safe learning new activities, have fun, be active and make new friends. We teach them games and play a variety of sports throughout the day. Our theme weeks provide a different identity and focus each week.

Campers learn and grow at Camp Hubbard. It is about trying new things, becoming confident in their skills, and playing! We want to give them skills to lead fun game at recess and to be comfortable trying out for a school or team sport if they desire.

Our goals:
1. Enjoy being active
2. Be Playground ready!

My husband and I have four campers ranging in age 4.5 to 11 years old. We completely understand the reality of picking camp programs and scheduling summer activities for kids. Our team is here to make this the best place to come and PLAY. We focus on being UNplugged. We want them to CONNECT with each other and the staff.

We love working with campers and parent's to make sure every camper has a positive experience.

Ann Marie & Camp Hubbard Staff